About Us
About PC Floral Design
PC Floral Design proudly serves the New York area. We are family owned and operated. We are committed to offering only the finest floral arrangements and gifts, backed by service that is friendly and prompt. Because all of our customers are important, our professional staff is dedicated to making your experience a pleasant one. That is why we always go the extra mile to make your floral gift perfect.

Let PC Floral Design be your first choice for flowers.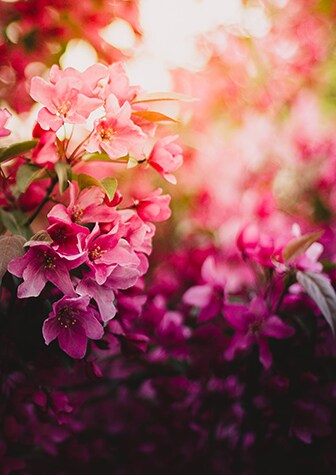 ---
Additional Information:
To help assure on-time delivery during the busy holiday season, place your order at least 1 day prior to the following major holidays: Thanksgiving Day, Christmas Day, New Year's Day, Valentine's Day, Easter, Administrative Professionals Week, Mother's Day, Memorial Day, Father's Day, Independence Day and Labor Day.
Payment Options
PC Floral Design Contact Information
If you have any questions or need more information, please contact us directly at 718-274-7673. We're always here to serve you and make your flower-sending experience a pleasure.
Areas Served
Our shop serves the following areas in New York: All of New York City.
We also deliver to the following facilities
1199 Etjsb
1199 Hospital League Training
80Th Street Residence
Abraham Blau Funeral Directors
Access Nursing Svc
Access Private Duty Svc
Allen Pavilion Hospital
Alphonso E Brown Corp
Alternative Funeral Svc
American Assoc/Bikur Cholim
American Friends Of Laniado
American Hospital Of Istanbul
American Medical Equipment Inc
Amsterdam Memorial Chapel Inc
Amsterdam Nursing Home
Andrett Funeral Home Inc
Atria West Side
Barrier Free Living Inc
Bellevue Hospital Center
Benta's Funeral Home Inc
Bergen & Mc Cabe Funeral Home
Bergen Funeral Svc Inc
Beth Abraham-Ccm
Beth Israel Hand Surgery Ctr
Beth Israel Medical Ctr
Beth Israel Methadone Clinic
Beth Isreal Medical Ctr
Bethany Hdfc
Bialystoker Nursing Home
Boe Fook Funeral Svc
Boulevard Riverside Chapels
Brady Urology Assoc
Brettschneider Funeral Hm Inc
Buckley Funeral Home Inc
Buckley Jeremiah Funeral Home
Buen Pastor Funeral Home
Cabrini Center For Nursing
Cabrini Medical Ctr
Cabrini Medical Ctr-Eyecare
CCM
Century Cremation & Funeral
Chapel Hill Memorial Home Inc
Charles S. Solomon
Chas. Peter Nagel - Walter B.
Chelsea Clinic Of St Vincent's
Coler Memorial Hospital
Columbia Presbyterian
Columbia University Ctr-Women
Columbus Manor
Communication Disorders Lenox
Confucius Management Group
Create Young Adult Center
Crestwood Memorial Chapel
De Witt Nursing Home
Dimiceli & Sons Inc
Direct Family Funeral
Downtown Family Care Center
Elizabeth M Smith Funeral Svc
Esplanade
Fifth Ave Presbyterian Church
Floating Hospital Inc
Floating Hospital Medical
Florence E Browne Funeral Home
Florence Nightingale
Fort Tryon Nursing Home
Frank E. Campbell, The Funeral
Gannon Funeral Home
Gates Of Heaven Funeral Home
Gemiluth Chessed Of Ny Inc
George H Weldon Funeral Home
Geriatrics Research
Golden Retirement Resources
Gouveneur Hospital Center
Gouveneur Nursing Home
Gracie Square Hospital
Greater Harlem Nursing Home
Greater New York Health Care
Greenwich Village Funeral Home
Gutterman Funeral Home
Gutterman's Inc
Hallmark
Harlem Hospital
Harlem Interagency Council
Haven Plaza Primary Care
Hearthstone Alzheimer Care
Holycross Medical Center
Home Of The Sages Of Israel
Horne-Dannecker
Hospital Audiences Inc
Hospital Chaplaincy Inc
Hospital Diagnostic Equipment
Hospital For Joint Diseases
Hospital For Special Surgery
Hospital League Job Security
Integrative Care Center
Interventional Cardiology
Isabella Geriatric Center
James L Perkins Memorial
James Lenox House
Japanese Medical Practice
Jenkins Funeral Chapel
Jewish Home & Hospital
John B. Rooney Inc
John J. Barrett & Son
John Krtil Funeral Home Inc
Johnstone Funeral Chapels
Karpas Health Information Ctr
Kateri Residence
Lance Funeral Home Inc
Lanza Provenzano Funeral Home
Le Roy Butler Funeral Home Inc
Lenoc Hill Hospital Primary
Lenox Hill Hospital
Levy & Delany Funeral Home
Manhattan Eye Ear & Throat
Manhattan Psychiatric Center
Marcus Jackson Funeral Home
Marion A Daniels & Sons Inc
Mary Manning Walsh Home
Mc Gonnell Funeral Home
Mc Manus & Ahern Inc
Medical Arts Center Hospital
Memorial Sloan - Kettering
Metropolitan Funeral Service
Metropolitan Hospital Center
Morgan Stanley Children's
Mount Sinai Medical Center
Mt. Sinai Hospital
Mt. Sinai Medical Center
N G Fook Funeral Inc
N Y City Health & Hosp. Corp
N.Y.U. Downtown Hospital
National Jewish Center
New Gouveneur Hospital/SNF
New York City Health/Hosp
New York Downtown Hospital
New York Eye & Ear Infirmary
New York Foundling Hospital
New York Mortuary Service
New York Presbyterian Hosp
New York Presbyterian Hospital
New York Presbyterian Medical
New York Thyroid Center
New York University Medical
Newkirk Funeral Home Inc
North General Hospital & Surg
Northern Manhattan Nursing
Nw Downtown Hospital
NY City Health & Hospital
NY Foundation-Senior Citizens
NYC HHC Metropolitan Hospital
Park Lane Medical Center
Park-West Chapels
Pathology Department
Peak Retirement Group
Pediatric Cardiology
Pediatric Gastroenterology Inc
Peter C DeLuca Funeral Home
Peter Jarema Funeral Home
Phillips Beth Israel Schl-Nurs
Plaza Memorial Chapel
Presbyterian Hospital
Psychiatric Institute
R G Ortiz Funeral Home
R P Burton Funeral Service
R. G. Ortiz Funeral Home
Redden's Funeral Home
Renaissance Health Care
Rivera Funeral Home
Riverdale Funeral Home
Riverside Memorial Chapels
Riverton Funeral Home
Rivington House Health Care
Rockefeller University Hosp.
Rodney Dade
Rogosin Institute
Roosevelt Hospital
Rusk Institute-Rehab Medicine
S. Mc Millan
Saint Vincents Senior Health
Salvation Army
Service Corp Intl
Sigmund Schwartz
St. Clare's Family Health Ctr.
St. Clare's Hospital & Health
St. Clare's Hospital Center
St. Clare's Professional
St. Helena Funeral Home
St. Luke's Hospital
St. Luke's Roosevelt Hospital
St. Luke's-Roosevelt Hospital
St. Mary's Center
St. Vincent's Hospital
St. Vincent's Senior Health
St. Vincents Hospital - Staff
Stout Funeral Service
Sunset Funeral Service
Sydenham NFCC
Terence Cardinal Cooke Health
Thera Care Of New York
Tisch Hospital
Toppin Funeral Home
Trumbo's Funeral Chapel
Unity Funeral Chapels
Vam Retirement Plan Service
Vanella's Funeral Chapel
Veteran's Medical Center
Village Care Of New York
Village Nursing Home
Vitale Funeral Home
Wainwright & Son Funeral Home
Walter B Cooke - Kennedy
Westside Federation
Wien & Wien Memorial Chapel
Wilhelmina Daniels F.H.
William J. Caffrey
Yorkville Gardens
Zion Memorial Gramercy Chapels
Ziona
Specialty Services Provided by PC Floral Design
We specialize in the following services:

Large inventory of fresh flowers for any occasion
Weddings / Wedding Flowers
Sympathy and Funeral flowers
Birthday Flowers, Get Well Flowers, Anniversary Flowers
Plants
European/dish gardens
Modern and traditional flower arrangements
High-style floral arrangements
Silk flower arrangements
Dried floral arrangements
Extensive gift line
Gourmet fruit baskets
Gift baskets
Greeting cards
Delivery Policy
A local delivery fee of $10.00
U.S. orders must be received before 3:00 p.m. in the recipient's time zone to assure same-day delivery. Orders received after that time will be delivered the following day.

We will do our best to accommodate deliveries at specific times of day, but we cannot guarantee it.

We are unable to make deliveries on Sundays. Deliveries requested on this day will be delivered the following business day.

Delivery of orders to rural route addresses or cemeteries cannot be guaranteed.

We will be happy to accept your international orders if you call our shop directly. We are unable to accept international orders over the Internet.
Substitution Policy
Occasionally, substitutions may be necessary to create your bouquet due to the availability of certain flowers in various parts of the country. Care is taken to maintain the style, theme and color scheme of the arrangement, using flowers of equal value. Additionally, the substitution of certain keepsake items may be necessary due to increased demand, especially during major holidays. In single-flower arrangements, such as an all rose bouquet, or orchids, we will make every attempt to match the flower type, but may substitute with another color.